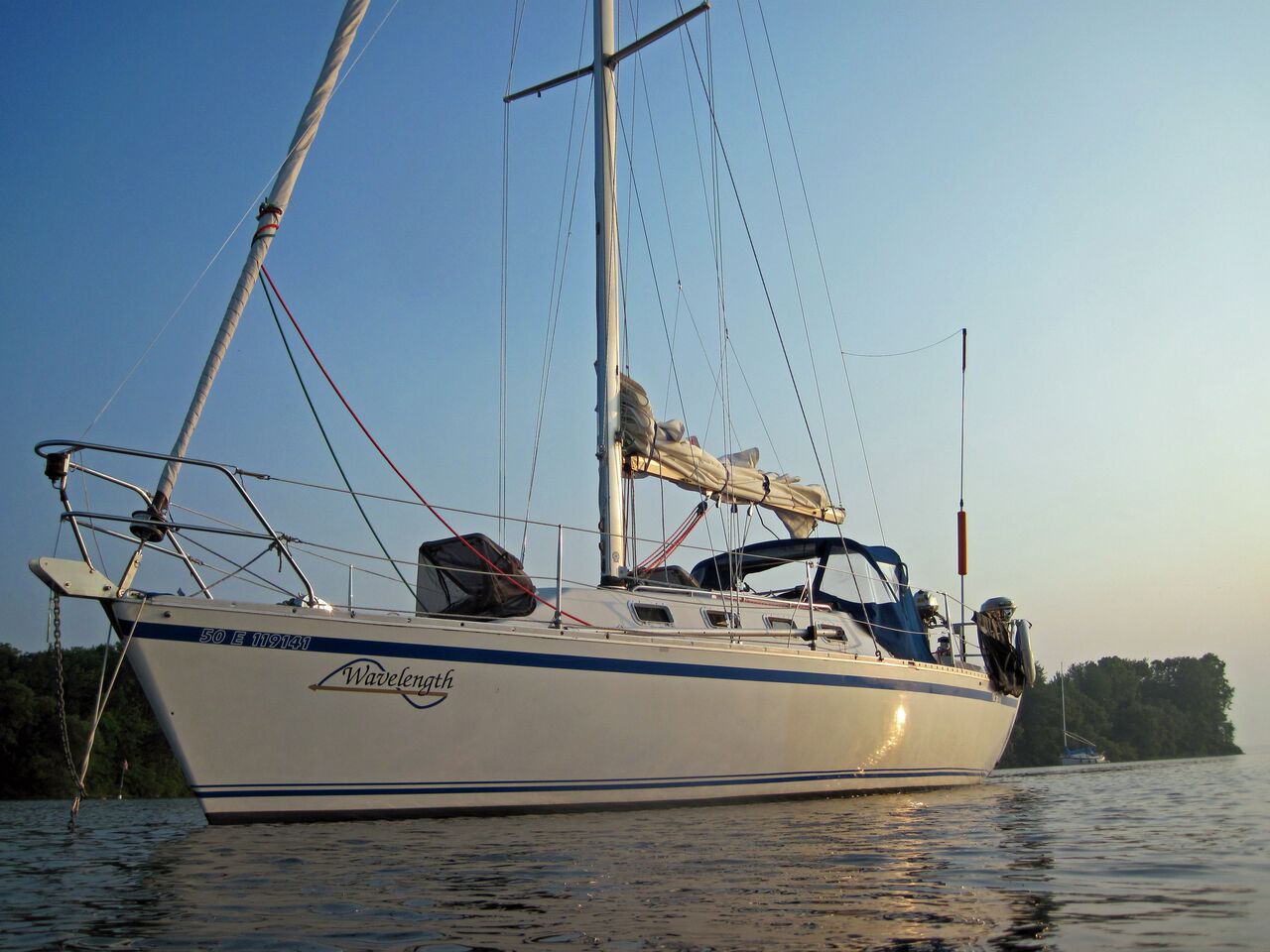 Our Intermediate course is for sailors who have their Basic Cruising Standard certification and have some additional practice or sailors with plenty of experience sailing in keelboats. The Intermediate Cruising live aboard course is highly recommended for people who are interested in chartering or owning a boat. Once you successfully complete this course you will be able to cruise safely as both skipper and crew of a sailing yacht of 8 – 12 meters in moderate wind and sea conditions by day. If you plan on bareboat chartering or to own a cruising sailboat this course is for you. 
Sail Canada Intermediate(Bareboat Skipper) Standard
TOPICS INCLUDE:
Cruise planning & living afloat
Navigation using charts and compass
Two crew-overboard methods
Managing the ship's internal systems
Sail trim and rig tuning
Advanced docking and maneuvering
Flying a cruising (asymmetrical) spinnaker
PREREQUISITES:
Completion of the Basic Standard the Radio Operators Certificate and further sailing experience are prerequisites for this course. See the standard
You now also need to get Basic Coastal Navigation in order to join a course. We have developed a Basic navigation course which is completed on-line.
We will accept either:
students who have Basic Coastal Navigation certification or the old Coastal Navigation course
students who have registered for LearnToCruiseOnline's Basic Coastal Navigation course. However if you have not completed the exam, we cannot award Intermediate certification until this is completed, even if you are successful in the Intermediate course.
The Afloat Course
You will develop Improved sailing skills, emphasizing efficient sailing, including sail trim, helming technique controlled gybing and tacking. We also practice additional methods of return to a crew overboard, including short handed techniques See a video of the quick stop return to a crew overboard that is taught in this course and we will discuss the full response to several emergencies. If time and conditions permit, we will also experience flying a cruising spinnaker. The course is taught in a 5 day (5 nights) live aboard format. At least 3 nights are spent in idyllic anchorages and one night at another Marina or Yacht Club This longer format coupled with a small class size and superb cruising area provides sufficient time for coaching and practice to meet the skills required.
Ashore Knowledge
For some years we have encouraged student to self study the Ashore Skills (theory) portion and write the exam at the beginning of the course . We find students are better prepared for the practical aspect of the course and we can devote more time to developing practical skills.
 We included access to online self-study Ashore Knowledge modules in the fee for our afloat courses in Canada. The Intermediate Ashore Knowledge modules from learntocruiseonline.ca provides:
Access to over 180 minutes of video screencasts by our instructors

Email and phone access to LearnToCruiseOnline instructors to deal with any questions you may have

Access to LTCO's online Intermediate Cruising practice exam. This simulates the experience of writing the official Sail Canada exam and will help you assess your readiness to write the exam

Additional orientation material to help you prepare for and get the most out of your subsequent afloat course experience.
If you wish to do the online Intermediate Ashore Knowledge module separately there is a fee of $175 including the exam fee.($125 is refundable if you subsequently book a course with us in the same season in Canada). See learntocruiseonline.ca to register for this option.
What you need to know
All the information in the Sail Canada written exam is covered in the on-line Intermediate Ashore Knowledge module  which includes notes written specifically to cover the topics.  The exam is conducted at the beginning of the course and exam fees and marking are included in the course fee. On successful completion of the course you will  registered with the Ontario Sailing Association to recieve a  seal for the logbook. (also included in the fees) . 
Intermediate must be taught in a live aboard format with a minimum of 48hours of the course as live-aboard.. 
Please contact us for more details .
All prices +13% HST
| | | | | | | | |
| --- | --- | --- | --- | --- | --- | --- | --- |
| Course ID | Course Dates | Remaining Places | Course Status | | | | |
| | | All courses full | | | | | |
Open: means there are no clients registered yet
PENDING: means that one or two clients are registered but the course is not full yet so is not confirmed. If you book the remaining places the course will be full and confirmed.
Full: means all the places have been taken and the course is confirmed. You can join a waiting list but registered  clients rarely cancel.
6 DAY LIVE ABOARD
$Live aboard courses will be offered when COVID restrictions permit.
Includes: On-line Ashore Knowledge Study course

This course is for experienced sailors who want the certification there will be minimal coaching

This course can include ICC for $160 extra.
Excludes food at cost and dockage/pumpout while away from Collins Bay Marina (usually around $20 per student)

for more details please see terms and conditionsThis course is for experienced sailors who want the certification there will be minimal coaching
Excludes food at cost and dockage/pumpout while away from Collins Bay Marina (usually around $20 per student)

for more details please see terms and conditionsThis course is for experienced sailors who want the certification there will be minimal coaching
This live aboard runs for a total of six days (and five evenings) starting on Sunday early afternoon and finishing on Friday afternoon. See a Typical Agenda. At least 4 nights are spent out at anchorage or another marina. The group sleeps on board the boat. This format provides more time for instruction and practice as well as more exposure to the experience of cruising than the day courses. There is at least 36 hours of sailing and over 40 hours of instruction. It provides experience of cruising in a a safe environment and covers f the skills necessary for chartering or boat ownership.(Class sizes are 3 individual students or 2 couples with one instructor on board our CS30.
The live aboard courses are held in Kingston Ontario and start and finish at Collins Bay Marina There is ample free car parking for the duration of the courses and the Marina is well equipped with wash rooms and showers.
Before the course you will be sent more information about your specific course but general information about the courses is in a DropBox folder
*We cannot guarantee that all courses will run. We usually need a minimum of 3 people to confirm a live aboard course so if you are flexible on dates it's best to pick a course which is partially full(pending) especially if you will make up the third or fourth student so the course will be confirmed to run.
Your Sail Canada Intermediate credential will normally qualify you for Bareboat chartering in the Caribbean. If you are chartering in Europe, you should consider our intermediate add-ons: IYT International Bareboat Skipper and/or ICC to Intermediate. The practical portion is the Same as Sail Canada Intermediate but there is an additional exam.Cost of an ICC or International Bareboat Skipper is $260 when completed with an Intermediate course.If you wish to complete both International Bareboat Skipper and ICC you will only need to take the Bareboat Skipper Exam and we can process an ICC without further testing. Cost of this option is an additional $100 (total $360) which can be paid after the course.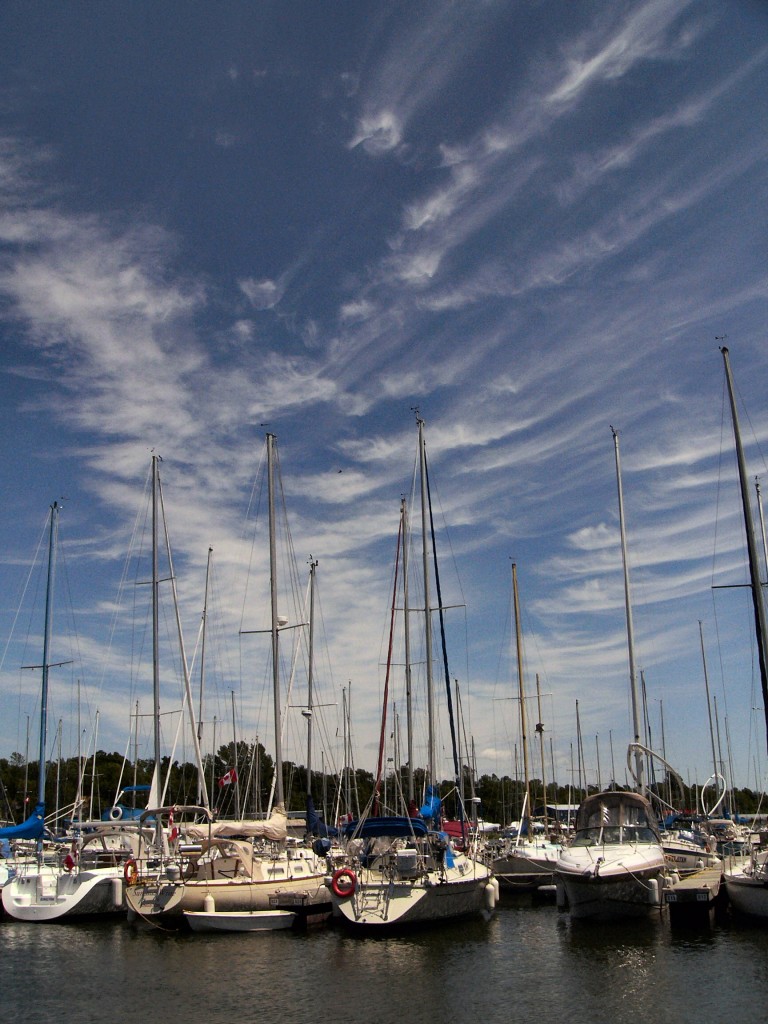 Sailing Tips
Any of the Basic or Intermediate/ICC courses can be taken as a private course or on your boat. We can combine levels if feasible.