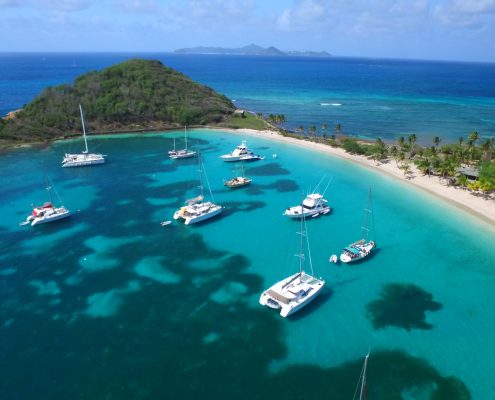 The Advanced course is intended for experienced sailors who want to practice extended cruising involving continuous sailing by day and night in potentially heavy weather conditions. The standard reads "To be able to act safely as skipper and crew of a sailing cruiser of 8 – 15 metres, operating by day and night in coastal or inland water in any weather."
Essential prerequisites are Intermediate Cruising and Coastal Navigation Standards, Red Cross or St. John Ambulance Emergency First Aid Certificate and a VHF radio certificate (Radio Operator's Restricted Certificate – Maritime Voluntary). Members of the Power Squadron with Advanced Piloting in lieu of the CYA qualifications also qualify.
This standard is also in two parts, an afloat section where practical skills are improved and tested and a theory portion that is tested in a 2 hour written closed book exam at the end of the course. In the afloat section which will be on a 40'+ sloop there will be continuous sailing lasting at least two days, sailing on watches and maintaining a deck log and DR plot. Day and night crew overboard manoeuvres and anchoring and docking under sail will be practiced. The course fee includes ACESS TO THE ADVANCED ASHORE MODULE AT LEARNTOCRUISEONLINE.CA and reference materials.
On successful completion the student will be provided with a seal for their CYA logbook.
Course Format
The Advanced course involves a continuous sail of a minimum of 48 hours and is usually 7 days