WE ARE A SMALL SCHOOL WITH SMALL CLASS SIZES AND WE OFFER MORE INDIVIDUALIZED TRAINING THAN LARGER SCHOOLS.

We are active in the local boating community providing voluntary support to other organisations such as CPS (for example CPS Seamanship Sail course and consulting to marinas, boaters and former clients outside of the school activities.
We strongly believe that students should learn in the type of boat which they plan to sail. We teach on boats typical of small to large cruising keelboats in the picturesque, navigationally challenging waters near Kingston and the Thousand Islands as well as in the North Channel some of the best freshwater cruising grounds in the world.
See some comments from past students
Check our the on-line detailed chart of our Sailing area  courtesy of Navionics. Our Basic day courses usually sail in the sheltered waters of the North Channel.
Live aboard courses can take us into Adolphus Reach, Bay of Quinte, Prince Edward Bay and Main Duck Island. Alternatively we can travel East towards Gananoque and the 1000 Islands.
Either make for picturesque sailing grounds with the excellent winds that make Kingston the "Freshwater Sailing Capital of the World"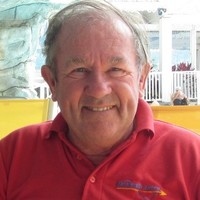 Philip Morris
The Owner/Instructor
I learned to Sail in England and have been sailing on and off most of my life.
When I came to Kingston over 25 years ago I began sailing regularly, originally in a DS 17 then an O'Day 25 and over the past 12 years in a CS 30 "Wavelength". Although I considered myself an experienced sailor I took the CYA Basic Intermediate and Advanced cruising courses and through them gained a lot more experience and confidence in my sailing abilities. I corrected a few bad habits that I had acquired too!
I have always enjoyed teaching so I decided to pass on my passion of sailing to others by becoming an Instructor in 2001. I am an NCCP Coach and a registered Sail Canada Instructor for PCOC, Basic, Intermediate and Advanced Cruising, Coastal Navigation and Maritime Radio Certificate
I am also an IYT instructor certified to certify students to International Certificate of Competency (ICC) and International Bare boat Skipper. In 2017, following the partnership with Barefoot Offshore Sailing School in St. Vincent and the Grenadines,I certified as an American Sailing Association ASA Instructor for 101, 103, 104, 105 and 114 (Catamaran).
In 2010 I completed certification as a Sail Canada Senior Cruising Instructor Evaluator able to certify instructors to Advanced level and I regularly enjoy conducting instructor clinics.
I am also a member of the Canadian Power & Sail Squadron and have successfully completed a number of advanced courses including the Instructor course, Weather and Advanced Piloting Junior Navigation and Global Navigation (Offshore) courses. I volunteer as an Instructor for Power Squadron courses including Seamanship Sail. I have been on the executive for many years for Collins Bay Yacht Club and am currently Vice-Commodore (again!).
I now teach around 11 live aboard courses annually and have taught over 140 courses and instructor clinics to more than 400 students in boats up to 50'on the waters of Lake Ontario, Lake Huron and in the Caribbean. I look forward to seeing you on the water and hope I can pass on my passion for sailing!
Phil Morris Sail Canada (CYA) Instructor #18564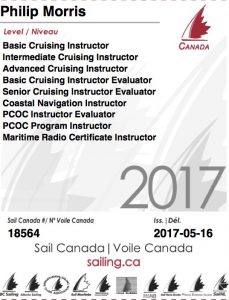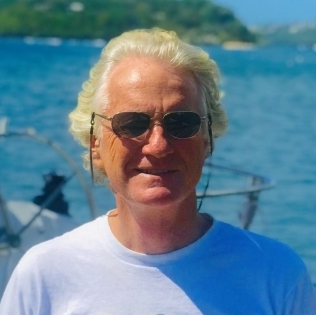 Rob McLean
ASA | Sail Canada Instructor
My passion for sailing began at age 4 on the shores of Georgian Bay
and continued into my teen years
In a variety of small boats (Sunfishes, Albacores, Flying Juniors, Hurricanes, Lightnings, and windsurfers).
In 1982 I  became joint owner of the Nordic Folkboat, KLUK.  a 26′ sloop built in Denmark in 1948 with hull number F44. Over the next 20 years I accumulated 3500 miles of family and single-handed cruising on Lake Ontario.
In 2001 I  completed an extensive restoration of La Volpe, a 53′ Colin Archer ketch built in Norway in 1962. Tince then I have accumulated 2500 miles of Pacific cruising extending from Ventura just north of Los Angeles to Desolation Sound at the north end of Georgia Strait.
In 2010, I co-invested  in the rescue of Carpe, a 42 foot Grand Banks Trawler, originally built in 1970 with Hull # 73. Carpe had been rotting away for 8 years on the hard in Port Credit. In Carpe to date, I have  accumulated 500 miles of cruising exploring the 1000 Islands, Rideau Canal system, Trent Canal system and the 30,000 islands in Georgian Bay.
In 2014, my partner Monica and I  acquired Interlude as a vehicle for shared nautical and other adventures. Interlude is a 62′ steel square-rigged schooner built in Gulfport Mississippi in 1985 based on Thomas Colvin's "Pipistrelle" design. The journey to bring Interlude to Cobourg from Panama City, Florida comprised 2000 miles on the Gulf of Mexico, Intercostal Waterway, Atlantic Ocean, Hudson River, and the Erie Canal. 2015 adventures included a 1000 mile journey to the North Channel of Georgian Bay and back, via the Welland Canal, Lake Erie, and Lake Huron.  Another 250 miles on Lake Ontario and the Bay of Quinte was added in June of 2016.  We're looking forward to ongoing travels in the Great Lakes, Pacific, Atlantic and Caribbean in coming years.
A former Student of Phil's, I am  now certified as a Sail Canada Basic Cruising, Basic Powerboating, and Intermediate Cruising instructor, and am also qualified to teach and examine candidates for the Pleasure Craft Operator Card (PCOC) and Restricted Operator Certificate (Maritime) with DSC Endorsement. I am  a Basic Instructor Evaluator and am in the process of being certified as a Coastal Navigation Instructor.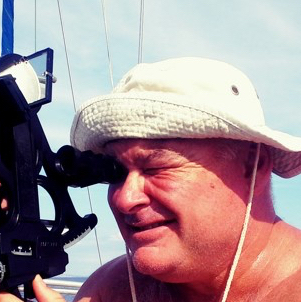 My first sailing memory is of a regatta in Tortola BVI when I was a child.
When we emigrated to Canada we joined the Hudson Yacht Club and I eagerly started into their dinghy program.  Fishing in the Florida Keys and trolling for salmon off the Queen Charlottes followed in my teens until I sensibly turned my back on real life and took up yachting professionally fifteen years ago.  Since then I've worked in all the usual places and some unusual places as well, including the Seychelles and Cape Town.  I'm back in Canada now with my wife and young kids and keen to dive into the Canadian sailing scene.
I'm a qualified Sail Canada Intermediate Instructor (thanks Phil!) and a Royal Yachting Association Yachtmaster Instructor for both sail and power.  I'm STCW certified and a commercially recognised Master of Yachts Unlimited for vessels up to 200 tons.  The largest sailing vessel I've skippered is a 201 ton 139ft three-masted schooner.  Last April/May (2016) I took 5 students on a mile building exercise from Cape Town to Luderitz and back on a former Whitbread 70.  My longest delivery was 9000 nautical miles from Slovenia to Darwin, Australia.  I've got tons of big ocean experience (75k nautical miles at least) and have instructed in Europe and South Africa. Now I'm looking forward to the Great Lakes.  Hope to see you soon.
Fin Hartnett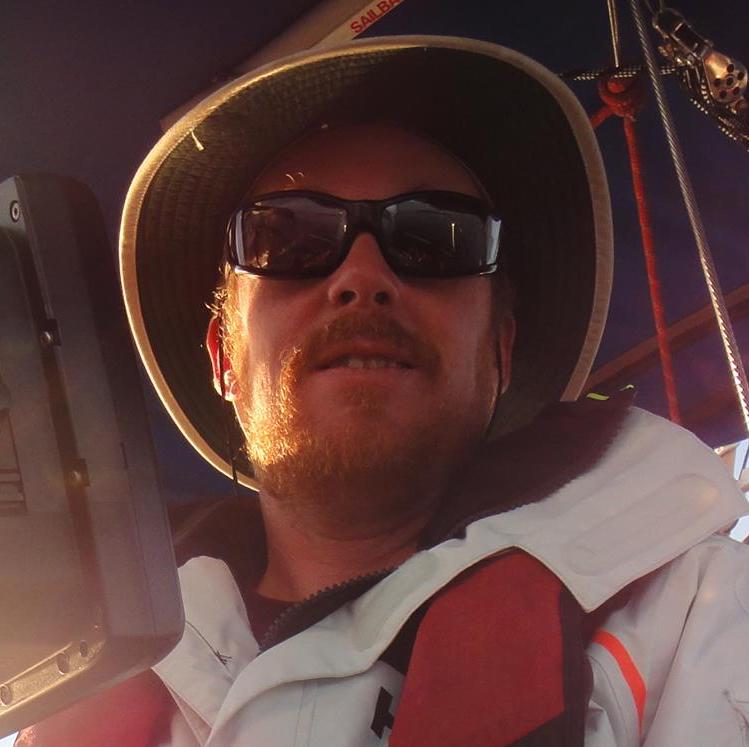 As a lifelong sailor, there's nothing I love more than being out on the water.
It doesn't matter if it's a relaxing cruise or exciting regatta race, there's nowhere else I'd rather be. Teaching sailing is wonderful because I get to introduce so many people to not just a sport but a way of life. I've even been fortunate to work with people with disabilities and encourage many people who didn't think they could sail to learn new skills and share my passion for sailing. Sailing is for everyone and I love to help those who think they can't participate in the sport to discover the freedom of being on the water.
I started sailing as a teenager on a rescued dinghy, salvaged with friends in Muskoka and since then I've had the opportunity to sail a wide range of dinghies, monohulls and catamarans and have sailed extensively in the Pacific Northwest and the Caribbean waters around St Vincent and the Grenadines. I'm looking forward to learning the Great Lakes next.
Since starting as a dinghy instructor in Manitoba in 2006 with Sail Canada, I've gone on to acquire teaching qualifications as well with the Royal Yachting Association and the American Sailing Association. I achieved my RYA Yachtmaster Offshore (Sail), STCW commercial endorsement, Master of Yachts (200gt) and Cruising Instructor qualifications in back to back courses in November 2015. It was a fantastic challenge. I've recently been able to add Catamaran Instructor to the list for both Sail Canada and the ASA. Altogether I have almost 30 years of sailing experience on dinghies and yachts of up to 55'.
Why Choose our Sailing School?
Through our leadership in Instructor training we are able identify and select only the very best keelboat instructors with excellent experience and knowledge of the cruising grounds and we regularly review their performance.
OUR BOATS
                                                  
Boat for Basic and Intermediate Courses
For courses in Kingston the boat that you will learn on is a Canadian Sailcraft 30,"Wavelength". It was built in Toronto in 1987 and one of the most successful production boats of its time.
The CS30 is a fast cruising boat, with hardware well laid out for sailing and with comfortable accommodation (3 double berths) below. It is provided with potable water, head, shower, vanity, a galley with stove with an oven and a barbecue on the pushpit. The boat is fully instrumented with a Garmin system, including depth, speed heading and wind as well as a Chartplotter/GPS It is docked at Collins Bay Marina (C-Dock).

Why Choose Wavelength Sailing School?
We successfully completed a facilities, Boat and record keeping physical Audit with an IYT Auditor.
Our School
We are a well established, independent, locally owned School, operating for over 12 years in Kingston.
We are a registered member school of Ontario Sailing, Sail Canada and International Yacht Training we have been with Sail Canada (CYA) for  fourteen  and IYT for seven years.
We were one of the first schools to participate in the Transport Canada Small Vessel Compliance Program.
We offer a full range of courses leading to Sail Canada qualifications up to Advanced level and internationally recognised International Yacht Training ICC and International Bareboat Certification.
We offer courses on sailing Yachts ranging from 25-30′ up to 50′ typical of boats you may buy or charter.
We only employ  professional, certified and experienced Sail Canada (& IYT) cruising instructors.
Our Boats and Instructors are fully insured
our boat and Facilities are regularly audited by IYT and by RYA
We maintain a personal contact with many of our students and are always available to help them after their courses.
Our live aboard courses are one to three days longer than most other schools giving more time to coach to a higher standard.
We seek student feed back and as far as possible incorporate their ideas into our courses.
Other schools do not offer sufficient qualifications (Intermediate, ICC or International Bareboat Skipper) for skippering a bareboat Charter.
We are located in Collins Bay Marina with free Parking and excellent facilities. Collins Bay offers sheltered waters for new sailors and the waters beyond are excellent picturesque cruising grounds in the "Freshwater capital of the world" with beautiful anchorages and numerous other marinas and yacht clubs to visit.
Our Instructors
Our cruising instructors are trained and certified by Ontario Sailing (Sail Canada Provincial Association). Instructors go through a rigorous certification process which tests excellent sailing skills, knowledge- not only of sailing but also of the local area, collision regulations and communication methods, lesson preparation and teaching techniques. Only those who pass this testing and complete all instructor pre-requisites are certified.

Our lead instructor/owner actively participates in Instructor training and certification, curriculum development for Sail Canada and in best practice development for sailing schools and is one of only six Senior Instructor Evaluators in Ontario and nineteen in Canada.
All of our Instructors are highly experienced in teaching cruising courses and usually hold qualifications to teach higher level courses. Our average instructor experience is over ten years of professional instructing in Keelboats with excellent knowledge of the waters around Kingston. Several of our Instructors are active in other Maritime occupations and bring a wealth of experience to the courses.
Many of our instructors are also ASA certified. Based on feedback to ASA from students all our instructors are rated excellent scoring 99%+ in the 2019 season. One instructor ,Joel<,  ranked #4 out of over 2000 ASA instructors.

Some Clubs or schools use untrained volunteer "instructors" who do not carry liability insurance and do not offer a consistent, comprehensive high quality basic programme. They do not offer higher level courses and graduates of their courses who want to sharpen their cruising skills will have to challenge Sail Canada Basic (possibly with additional instruction) at additional cost before proceeding to Intermediate certification.
Some Statistics
Over one third of students are either former clients returning to upgrade their qualifications or were recommended to our school by a former client.
Our successful student completion rate is over 80%. Last year (2015)  we certified over 20% of the Intermediate  students province wide, a great achievement for a small school considering there are 24 active member schools in Ontario.