Over Winter  why not take one of our on-line courses? 
If you take the: 
Basic Cruising, Intermediate Cruising or Advanced Cruising Ashore course on-line 
and subsequently take the corresponding afloat course with us next season we will apply the full fee of the ashore course to the cost  for the afloat course 
 If you plan to take intermediate note that Basic Coastal Navigation and the ROC(M) radio operators certificate are pre-requisites to complete intermediate certification.
 Intermediate Costal Navigation (in addition to the above) is a prerequisite for Advanced Cruising.
All these courses are offered at
On Water Courses
Wavelength Sailing school is committed to conduct courses in a safe and responsible manner to ensure the health and safety of our students and Instructors.
Our instructors are fully vaccinated against COVID and we require alsostudents to be fully vaccinated
Please contact us to discuss courses  
* Subject to Provincial and Local requirements and Sail Canada recommendations. 
If we have to cancel courses you can rebook at a later date or obtain a refund

Find the course that will transform you
from a novice into a confident and
knowledgeable sailor.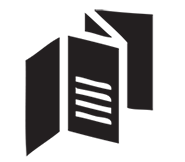 Ready, set, go! Take your sailing skills to the next level, by gaining unparalleled guidance
from experienced instructors.

We offer specialty programming that is
designed to provide unique experiences.
Concentrating on the aspects that matter.
Come learn with us.
Our "cruise and learn" Keelboat Sailing courses with top professional Sail Canada (CYA) and IYT certified instructors provide a safe, enjoyable sailing vacation leading to recognised qualifications in the beautiful 1000 Islands and Prince Edward County regions near Kingston, Ontario – some of the best freshwater sailing areas in the world and just a short drive from Toronto or Ottawa. Our courses are priced in Canadian Dollars!
Unsure of which course to take?
See our recommendations for you.
New Weather courses Available in May . These sessions will be presented by Marco Heitz who we welcome to  Wavelength Sailing School. The sessions will be held on Zoom and will be recorded for future reference by registrants. Each sesión priced at $60 plus HST Course...
read more
BASIC
This leads to full Sail Canada Basic Certification not just an introductory course to sailing. Even if you have never been on a boat before we will teach you how to handle a cruising boat safely under power and sail in moderate conditions.
INTERMEDIATE
This builds on your basic skills. Designed for those who want to charter or purchase a keelboat it includes more navigation and boat management aspects as well as improved sailing skills and boat handling/docking and the ICC practical. 6 Day Live Aboard. Optionally or in conjunction with Sail Canada Intermediate Cruising we can offer IYT International Bareboat Skipper (contact us)or ICC (see below)
INTERNATIONAL CERTIFICATE OF COMPETENCE
ICC certification is required to operate a boat in most European Countries. The ICC consists of a practical test in a short passage and a theory test. It is strongly recommended that you have already completed Sail Canada Intermediate cruising and Coastal Navigation or have comparable experience. The course can be taken as a weekend standalone course or as an add on to a 6 day Intermediate live aboard course.
CUSTOM (PRIVATE) COURSES
We specialize in private courses customized to your needs and availability we can offer multilevel courses and family courses where all can participate. they are available on your boat, our Tanzer 7.5 or CS30 or we can arrange to charter a larger boat. Taught as Live aboard courses or day sailing format (Basic only) to suit your time table.
Feedback from Students
We are proud of the feedback we receive from students . Most say the courses exceed their expectations. Our Instructors are rated "excellent" (top rating) by over 95% of students. We take feedback very seriously and where an issue is raised we try to correct it if we can.
2019 ASA instructor ratings are in !
The 2019 ASA Instructor ratings are based on feedback from students directly to American Sailing Association.
Congratulations to Joel for coming in 4th out of over 2000 ASA Instructors. This is based on the student rating and the number of student certifications.
Rob and Phil taught less courses and so did not make the top 30. However they both obtained a rating of 99+ % 
Relaxed yet business like instruction. A very good learning atmosphere, instructor's depth of knowledge was obvious. Thanks, an excellent experience, I am a more competent sailor as a result of your instruction.
G.R. Burlington ON. (boat owner of 2 years)
Great instructor would highly recommend him, relaxed style, sense of humour, listened to feedback, patient and flexible.
C.L. Godfrey ON (new to sailing)
Instruction couldn't be better very patient. I had a marvelous experience. Thank you for all of the training, I am miles ahead of where I was prior to the course. It has motivated me to go on and improve my skills.
E.C. Newmarket ON
Excellent guidance: I gained confidence in my ability to communicate with the crew and sail the boat, while advice was still available. Thanks for answering my 1000 questions. Great job of bringing a crew together. I'm sad to be ashore!
Tim Downs Peterborough ON
The approach & delivery were spot on…pitch, timing and pace of instruction were ideal..a great week and a wonderful experience the constant presence and active engagement of the instructor are invaluable. The vast amount of helm time just lifts this live aboard training way beyond comparable shore-based rivals.
Mike H. Kingston ON (Dive Instructor)
I just wanted to say thank you for the great course I took with you in August. Although the weather wasn't ideal, it did force me to face my fear of strong winds (they certainly were that!) and I gained a great deal of confidence and knowledge. It's been interesting to see the difference now in my ability to sail our boat. I know so much more and have been able to apply it.
Loved learning how to heave to – we've used that a lot, especially to reef our main sail when the winds have suddenly picked up. My husband and I definitely want to do the Intermediate course with you in the BVI this winter.
Follow up:
We want to thank you both for the sailing courses we took from you. We just returned from 2 weeks in the BVI, sailing on our own on a 32′ Beneteau that we chartered. It was a great experience, thanks largely to the practical knowledge and experience you both shared with us.
We revisited some of the places we went to a year ago on the course with you, Phil. And ventured off to explore some new places as well. It was April, so conditions were quite a bit different than when we were there in January – very strong winds, and north swells – so it was a good challenge for us.
We anchored and hooked up to mooring balls with ease, and had no problems coming into docks and tying up for fueling. And we both took turns at the helm (you would have been very proud of my skills, Jim!)
We wanted to let you know because none of this would have been possible without the beginner and intermediate courses we took with you. It was one of our dreams to charter and sail in the BVI for two weeks on our own, and now we've done it!
Julie W. Waterloo ON.(Basic Course Sailboat owner)
Phil is a fantastic Instructor, patient able to teach in different methods great for adult learning. I thoroughly enjoy being on his courses. Great boat (Wavelength) to learn on responsive, great size not intimidating.
Joleen S. Perth ON
Knowledgeable Instructor who stepped through all the info. (practical and theoretical) required to pass the CYA Intermediate Standard.
Brian W. Ottawa
Superb! Phil is a skilled and generous Instructor. He is extremely knowledgeable. He communicates his passion for sailing very well, his approach to teaching is thoughtful and very in tune with his learners. I feel privileged to have spent a week sailing with him.
Christine B. Ottawa ON
Through my role as a Specialist Firearms Officer in the UK and as Head of the Tactical Team and of the Firearms Training School, I have been in the adult learning environment for the last 21 years. I have experienced many types and standards of Instructors in this area and I think I can recognise a good one when I see one.
Phil was superb. His style and approach were at a level that both students required. (One novice and one intermediate.) His knowledge was exceptional and his desire for both students to succeed was very evident and he clearly took a great deal of personal pride from seeing us both develop during the week. Whilst we were regularly challenged and exposed to new experiences it was all done in such a way that allowed both students to learn effectively. Phil is to be congratulated on his ability to impart his vast knowledge.
Dave A. (UK)
I feel so much more comfortable after having had this course and the teaching was perfect. It all makes so much more sense to me! Great facilitator !! Thanks Jim.
Monique C.H. Kingston ON